Accommodation
in the centre of Hradec Králové
Hradec Králové

This is an East Bohemian metropolis with a fancy history and vivid present. This place offers a fair number of possibilities for your trips, not only in the very place, but also in its surroundings. If you like cycling, you are in the right place here, as Hradec Králové offers an surprising amount of bicycle paths – one of the most famous ones leads to a baroque complex of the hospital Kuks, which leads along a magical valley of the river Labe. Krkonoše, with its highest mountain in the Czech Republic Sněžka, are close from here. If you like to play golf, there are three courts around. If you want to take a walk around the city or have time during your business trip, Hradec has a lot to offer, even for several days.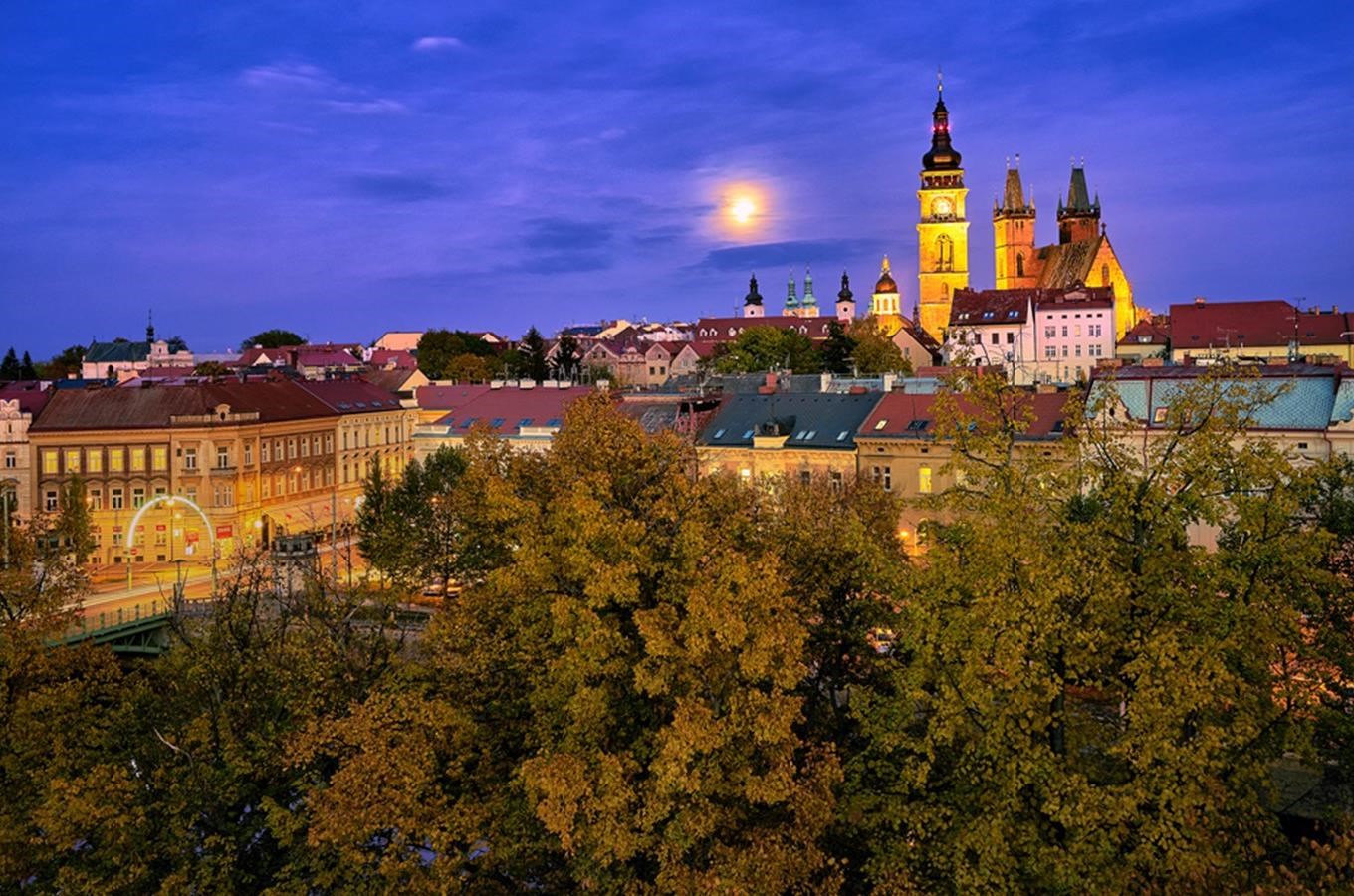 Hradec in the evening – Pec during the day
Our boutique guesthouse will enable you to enjoy sports, culture, and to find about new things and places. Can you imagine to ski or hike during the day in Krkonoše (about an hour, mostly via D11 highway), then return to Hradec to enjoy exceptional dinner and culture (you can try Klicper theatre), and then enjoy prosecco, after all. Or you can just take a walk around a beautiful city with an outstanding architecture (e.g., White tower, the dominant sight of Hradec). And, of course, you can relax in our designer rooms, in the historic centre, which is close to everything.